History
St John's Regional College began when the parish priests of the region recognised the need for a secondary boys' school in the area. There had been an increasing number of students who were continuing their education beyond primary school and many were required to travel considerable distances to access this education.
St Mary's Primary School staffed by the Presentation Sisters had educated both girls and boys from Prep to Grade 6 and for many into Forms I and II.
In 1957, after a successful approach to the De La Salle Brothers to staff a new school, St John's Boys School opened in 1958 with Brother Amedy Molloy as the founding Principal.  The first classes were taught on 4 February 1958 with Grade 6, Form I and Form II in classrooms at St Mary's. Br Amedy had charge of Form I and Form II in one room with 38 and 13 students respectively and Mr J F Maher took over the Grade 6 class with 69 students.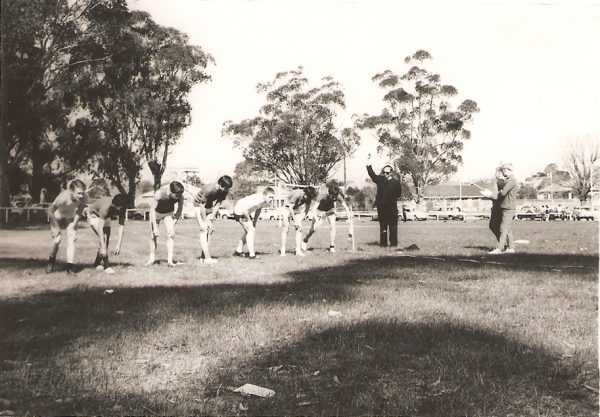 It was not long until the new school moved 'across the road' into its own building.  It was just a tin shed on the site for the new building, with 120 boys, and students were called to class by a bell hanging in a gum tree.
In the ensuing years St John's Boy's School continued to grow. The ground floor of a new brick building in New Street was completed in 1959, with the second floor completed in 1960. In 1965 it was recognised that St John's Boy's School needed a new location and was serving a much wider area.
In 1966, for the first time, St John's was a regional college serving the parishes of St Mary's, Dandenong, St Gerard's, North Dandenong, St Anthony's, Noble Park, Holy Family, Doveton and St Michael's, Berwick.
In late November 1967 the new buildings in Caroline Street, Dandenong, were officially opened and blessed by Archbishop Knox and on the first day of school in 1968, Forms I – VI for boys began life at the then new, and now current location, of St John's.  The Grade 5 and Grade 6 boys who had been part of St John's Boy's School now returned to be part of St Mary's School.
The secondary girls at St Mary's became St Mary's Girls Secondary College (1968) and later the same year changed name to St Angela's (in honour of Sr Angela Burke, one of the founding members of the Presentation Sisters' Community in Dandenong).  1968 saw the sharing of resources and teachers between St Angela's and St John's, particularly for Matriculation classes.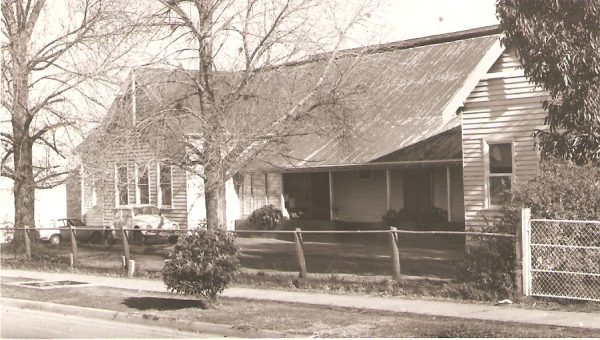 In 1970 the decision was made to amalgamate St John's and St Angela's, and in 1971 Senior co-education classes were conducted on the Caroline Street site as well as Junior and Middle Secondary boys classes.  The Junior and Middle Secondary girls classes remained at St Angela's on their McCrae Street site until the last year of St Angela's in 1973.
In 1974 the whole College was on one campus and was known as St John's Regional College. Senior, Forms V and VI classes were co-ed and Forms I – IV were separate boys and girls classes and in fact housed completely separately. During 1976 much discussion was held regarding full co-education and in 1977 the first Catholic co-educational regional college in the nation was born. This development coincided with significant enrolment increases.
Further needs for Catholic Secondary education in the region saw the establishment of St Francis Xavier College, Beaconsfield in 1978 and Nazareth College, Noble Park North in 1985. With the establishment of these Colleges the regional parishes which St John's served were also changed. Some of this change was also due to the establishment of new parishes in the region.
Today St John's continues to serve the parishes of St Mary's, Dandenong, Holy Family, Doveton, St Paul Apostle, Endeavour Hills, St Kevin's, Hampton Park and St Anthony's, Noble Park as well as the priority parishes of Resurrection, Keysborough and St Gerard's, North Dandenong.
St John's celebrates and acknowledges the wonderful and vibrant charism that was established by the first educators of young men and women at the College; the Presentation Sisters and the De La Salle Brothers. The charisms of the Venerable Nano Nagle and St John Baptist de La Salle is alive today and is reflected in the values and principles of the College.
The wonderful campus that is St John's Regional College is a testament to the faith and hard work of many founding clergy, religious and parents and it has been developed by dedicated staff who continue the tradition of service to the young men and women of the area.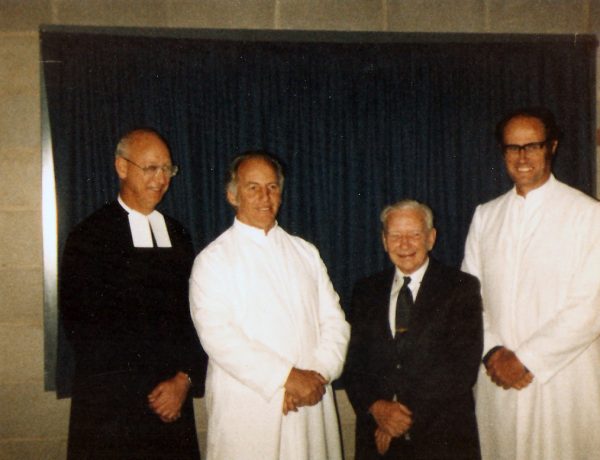 We continue to embrace and celebrate the diversity of cultures of students entering the College, enriching our College community and reflecting the growing multi-cultural community.
---
College Principals
Br Amedy Molloy (1958 – 1969)
Br Domenic Della Bosca (1970 – 1975)
Br Leo Scollen (1976 – 1982)
Br Kevin Moloney (1983 – 1987)
Mr Michael Quin (1988 – 1991)
Mr Patrick Power (1992– 2008)
Mr Andrew Walsh (2009 – 2016)
Mr Tim Hogan (2017 – Current)