Enrichment & Extension
Enrichment allows students to broaden their understandings and develop skills which they can then apply across all areas of their learning.
The College offers students an actual academic study called Enrichment. It is offered at Year 8 and 9 and allows for greater flexibility and individual skill development across a range of content areas, often simultaneously.
Students are provided with the opportunity to work individually as well as with others. Sharing ideas, developing 'thinking skills', analysing information and actively participating in informed discussion are all integral components of the course.
In addition to the Cross-Curricular Enrichment subject, students are also offered the opportunity to engage with Mathematics Enrichment.  This enables students to engage with sophisticated problem-solving activities within the Mathematics domain, heightening engagement and capacity in numeracy.
Extension Opportunities
CSIRO Scientist in Schools Program
Students are provided many opportunities to undertake depth studies in specific areas.  This year the College has had the CSIRO Scientist in Schools Program operating.  In semester 1, Sukhvinder Badwal, a CSIRO scientist with extensive experience in scientific research, worked with a group of year 9 students eon a project which investigated alternative energy sources.The Scientist in Schools program will continue in semester 2, with a focused study on Brain Science being convened with Year 7 students by Dr Elizabeth Thomas who is the Women's Mental Health Team Manager at Monash Alfred Psychiatry Research Centre (MAPrc).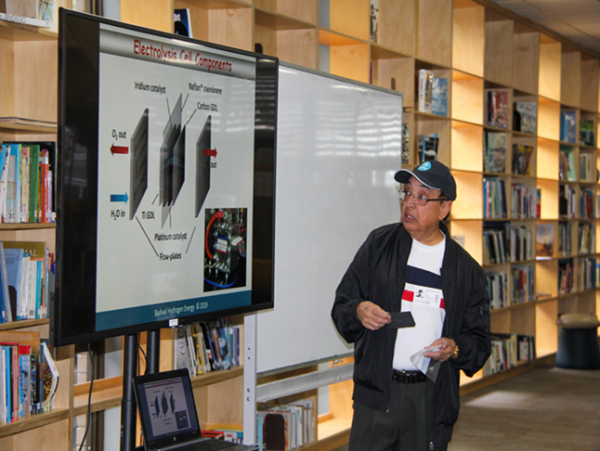 ON TRACK Music Program
The ON TRACK program from the Mushroom Group and the Department of Education collaborated with St John's Regional College. One of the groups involved were offered the chance to record their song in a recording studio with the On Track Hip Hop Mentor's/Producer. Check out the students record below.
https://bit.ly/2F5lhEk