Career Pathways
Choosing a career can seem like a difficult and complex process however, students and families who are informed are more likely to make wise career decisions. For this reason, St John's Regional College has a wide and varied collection of career pathways services and resources available to students.
Students are actively encouraged to research career and pathway information for themselves and for further support make an appointment with our Full-time Career Pathways Coordinator, Ms Leana Bailey.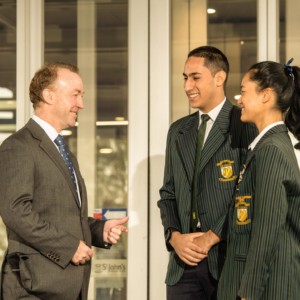 Our services include:
Individual careers, subject choice  and VTAC preference counselling
Comprehensive Careers Resource Centre
Career Guidance programs
Liaison with VTAC, Universities, TAFEs and Private Providers
Assistance with applications
Assistance with resume preparation
Transition
Work Experience management
Apprenticeships/Traineeships
Students can find out more information via the College Portal (you will need your portal login details to access this site).
You can also access the SEQTA Learn and SEQTA Engage "Pathway Planning" course pages below: